Disposable Isolation Gown FH501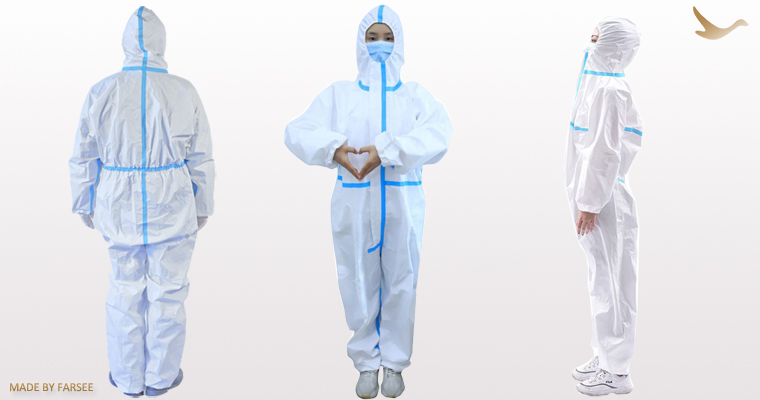 ***General Introduction:
FH500 series are the disposable isolation gowns made from non-woven fabrics.
The non-woven fabric is a kind of thermoplastic resin made from polypropylene. It has the advantages of non-toxic, odorless and great protective properties.Its density is only 0.9 ~ 0.91g/cm³, which is one of the lightest materials in the variety of the plastic industry. The isolation gown can provide a reliable and effective protection for people who are in the environment with dust, bacteria, germs or any other harmful substances.
*** Main Material: Non-woven Fabric
FARSEE uses the best non-woven fabrics to produce the high-quality isolation gown. All the anti-epidemic products are strictly produced in the dust-free plant with medical standard requirements. The polypropylene and PE non-woven fabric is soft, light in weight, non-toxic, no irritant, anti-bacteria, anti-static, waterproof, ventile and comfortable wearing.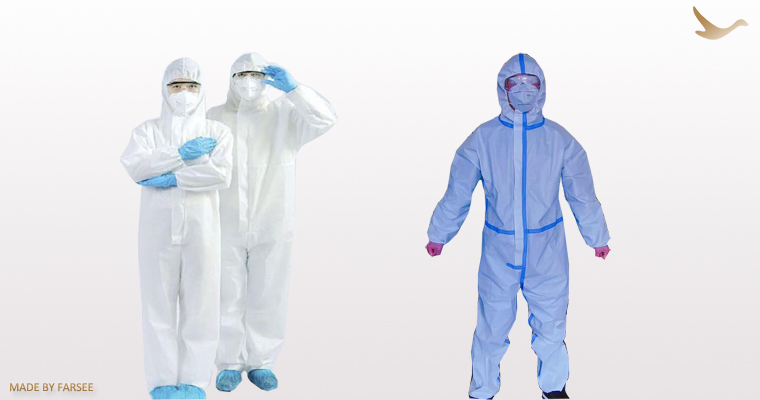 *** Usage:
For common isolation in clinics, hospitals,laboratories, etc. to anti-dust, anti-bacteria, anti-virus, etc.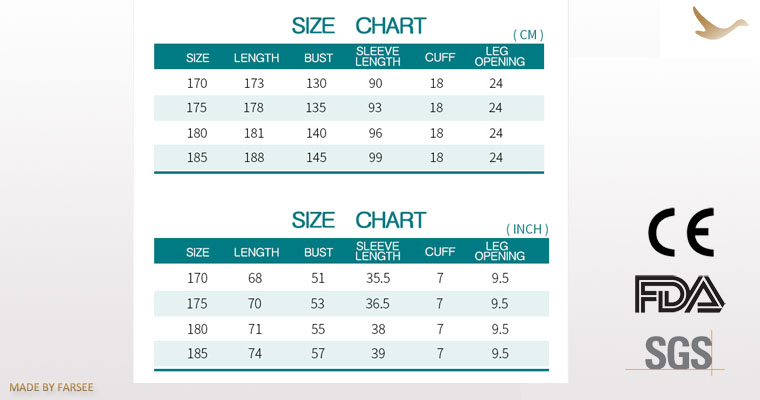 *** CE and FDA certification.
Please view the full details of FH500 series here:
FH500 Series Full Introduction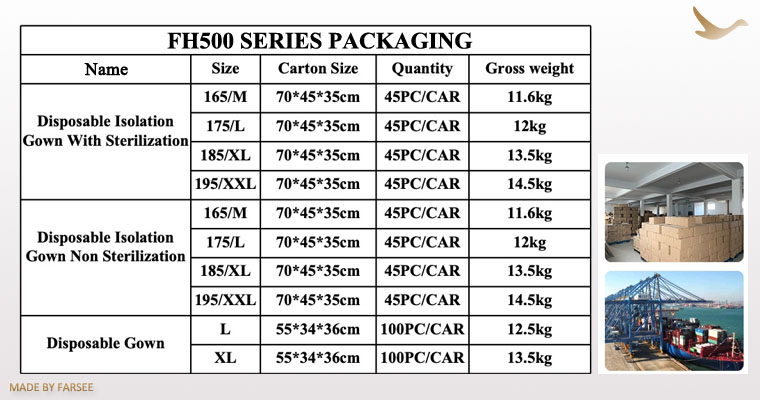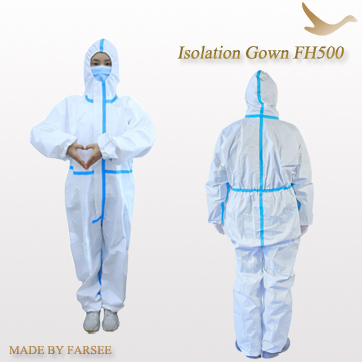 1,Disposable Isolation Gown FH500 series
2,Anti-bacteria, anti-virus, anti-dust,etc.
3,OEM/ODM is welcomed.