2017 Chinese New Year Holiday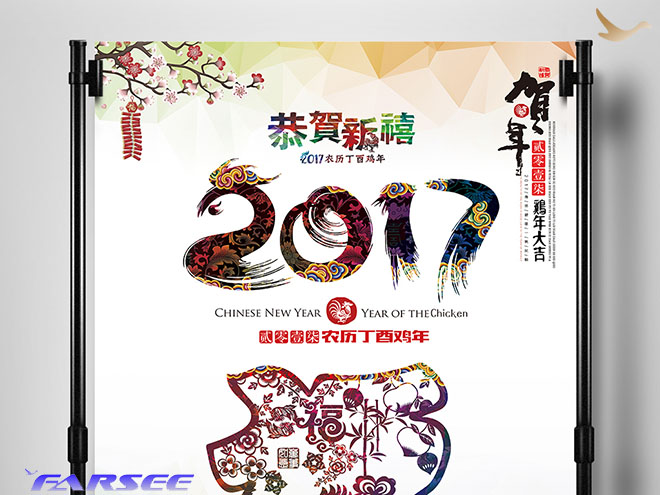 2017 Chinese New Year Holiday
FARSEE GROUP's Chinese New Year Holiday is from 22th January to 5th February 2017. We will be back to work on 6th February 2017.
Some facilities will be on holiday earlier from 20th January. Please refer to each facility's website notice.
During the holiday, suppose you have any urgent issues, please contact the related stuff by cell phone or by E-mail. Our offices and telephones will be closed during the holiday.
We wish everyone Happy New Year!
FARSEE GROUP
2016-12-30